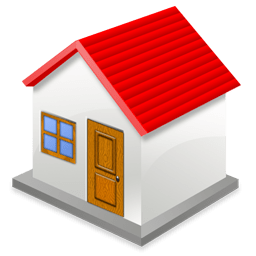 Most of the occasions individuals may call Home a Residence, yes I understand them completely. Sulcatas do not actually bark, but they do have a small voice. When provoked, scared, or startled, they are going to hiss loudly, and the larger the tortoise, the larger the hiss. Tortoises shouldn't have tooth however I can assure that you wouldn't want to get bit by one. They've a beak-like mouth with ridges which are extremely sharp, and the bigger they get, the larger and thicker the ridges on the beak get. My full grown sulcata might take off one in all my fingers if it needed to. However they're peaceable and herbivorous, so they would not actually enjoy doing it.
Even in the face of escalating and continuously overwhelming concern concerning the state of things in my nation, I have discovered there is a necessity to periodically look away, if solely to realize the energy required to adequately, in my very own small means, handle these issues with any sense or decorum. It does not denote irresponsibility, relatively it is essential for the nourishment of a wholesome equilibrium. I lately journeyed to London to lose myself in gardens, museums and the occasional custard tart. It was as therapeutic because it was fun. We took Edward and Apple to the mountains for a protracted walk in inexperienced shade. I listened to the soundtrack of The Sound of Music the opposite day. I read Beverley Nichols. Tomorrow evening, The Songwriter and I are going dancing.
I was out for work and ran throughout three useless bluejays in a row that appeared to have been caught in a grain auger cable. It seems like they could've gotten out at some point but they all three have been in a row and useless. It was the strangest thing. Anyone have any concepts on what this might imply? Please bear in mind it's not my equipment or my property. I simply occurred to come across it. There was also someone else with me at the time.
As I am cleaning up my image files today (which I'm trying to get into the habit of doing at the end of every month) I noticed that there is quite a little bit of things that I didn't get round to posting about. And in truth, that is the case on the finish of every month. So many initiatives remain unshared for one reason or one other. And So I have determined to create a new series that I am calling, End of the month randomness. Right here I will share some behind the scenes, venture fails, and a few of my life moments.
It is simple to aspect with the farmers, but one also needs to consider the government case too. By 2000 this airport was already handling more than 50% of worldwide passenger transport and 60% of freight transport. The second runway, was intended to extend departures and arrivals from 135,000 to 200,000 annually. However the shortened strip meant that the runway couldn't take actually big airliners, and it also diminished gasoline carrying capability, proscribing the take offs to quick haul flights only. In 2009 that runway was lastly extended, although in a less favoured northerly path. And at this time the farm continues to be there, growing organic vegetables. And so are different non-public properties. Residents still enter via a tunnel underneath one of the taxiways, seemingly prepared to put up endlessly with deafening sounds of plane takeoffs and landings, and the fixed and inevitable police and security patrols.